Advanced Clinical Practice Course – General Practice ACPGP2022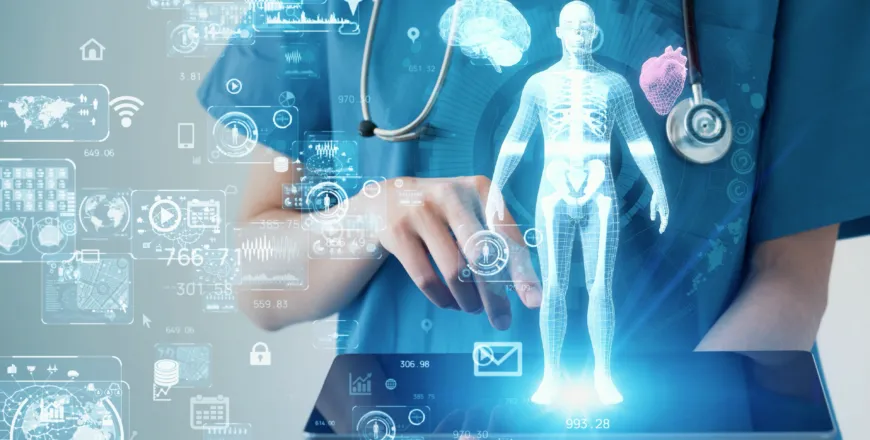 Course Summary
This programme of learning  is for nurses working in general practice/primary care at the level of or wishing to work at the level of Advanced Clinical Practice (ACP). The programme has therefore mapped to some of the domains set out in the Multi-Professional Framework for Advanced Clinical Practice in England (HEE 2017).
https://www.hee.nhs.uk/our- work/advanced-clinical-practice/multi-professional-framework
Course Aims
This is an extensive programme of learning to prepare experienced practice nurses to work in advanced roles in general practice and primary care.
Course Objectives
Recognise limitations and work within the scope of their role, agreed and documented by their employer.
Develop an inter-disciplinary approach to collaborative working  within and across multi-professional teams and draw on the expertise of all members (including health and social care) to support and meet the person's needs and best interests to optimise the integration of their care.
Recognise medical emergencies and manage or escalate appropriately.
Develop history taking and consultation skills to identify and act appropriately on red flags.
Assess, diagnose and collaboratively agree a way forward, including shared decision making and personalised care and support planning
Complete episodes of care which may include referral for further assessment, treatment and care appropriately.
Develop inter professional skills to work  with people and where appropriate, carers, to access appropriate treatment, diagnostics, care and support within the context of individuals' preferences, priorities and needs.
Develop a collaborative relationship with the person, their family and community, considering all of their physical, mental and psychosocial challenges.
Engage with research to ensure evidence based practice.
ACP Framework

Domain A. Person-centred collaborative working
Domain B. Assessment, investigations and diagnosis
Domain C. Condition management, treatment and prevention Domain D. Leadership and management, education and research.
Pre Requisites
Have a UK or overseas degree from a recognised institution or equivalent professional or other qualification.
Hold professional registration with the NMC, HCPC, GMC or Allied Health Professional Body or Council are encouraged to have an identified mentor in general practice to complete competencies.
Work-based learning is central to the course. This approach allows you to manage and actively shape your own learning in the workplace, with the support of nurse mentors and primary care workforce tutors.
Some of the modules require completion of the pre -requisite ELFH modules to be completed before the live zoom session
Whats Included?
There are a range of blended learning approaches that include classroom sessions, webinars and self directed modules which include :

Handouts
Recorded presentations
MCQs

Competency document
Live Webinars
1 years access to complete the course.
Modules include:
Competencies
You should be employed in a role that will support development of your clinical skills during the programme.
Work in a clinical environment such as general practice with a suitably qualified mentor to support achievement of competencies.
You need to identify your mentor before starting the source.
Lecturers
Jeshni Amblum-Almer
Kirsty Armstrong, ANP
Aneela Tehseen, Clinical Pharmacist
Dr Hayley Jenkins, FSRSH GP Specialist in Womens Health
Dr Parmy Deol
Dr Jose Crespo
Dr Sanjeev Kalia
Dr Rakesh Chopra
Dr Hasan Nour
Dr Charles Stewart
Dorthe Swaby-Larsen
Dr Jai Ghanapathy
Module 1 : History Taking and Consultation Skills
3
History Taking Multimedia Presentation part 1
4
History Taking Multimedia Presentation part 2
Module 2: Physical Assessment and Clinical Decision-making 3 Days
1
Abdominal Examination – Slides
2
Neurological History and Physical Examination
4
Respiratory Exam with Case Session
Module 3: Telephone Triage
1
Telephone Triage and Consultation Skills
Module 4. Blood Results Interpretation
1
Blood results Handouts LFT
Module 5: Medical Emergencies in Primary Care
Module 6: Minor Illness 3 days
Module 7: Paediatric Illness 2 Days
Pharmacology for General Practice
1
Antimicrobial Prescribing
Research
Ethical and Legal Issues
Leadership Workshop
Palliative and End of Life Care
Neurological Disorders
Autoimmune Conditions
This course is a rolling programme over 6months.
Kindly take note of the following dates;
Foundation to Travel Health. 30 June 2022 and 26 October 2022
Childhood Immunisation 15 June 2022 and 11 October 2022