Urgent and Primary Care Conference 22 September 2022
Date: 22 September 2022        Time: 09h00 – 17h00          Venue: Pestana Chelsea Bridge Hotel
Address
354 Queenstown Rd
Nine Elms,  London
SW11 8AE, United Kingdom
Price: £150 excluding VAT (VAT will be added at check out, price including VAT is £180.00). Cost is £75.00 pp for groups of more than 10)
Email info@belmatt.co.uk to book multiple places.
Who should attend
Nurses, nurse practitioners, pharmacists, non medical prescribers, paramedics, physician associates and practice nurses and GP's, emergency practitioners. physiotherapist, junior doctors, oversees doctors.
Conference Summary
This conference explores inter-professional working and the latest updates on treating patients in urgent and primary care settings. Sessions are delivered by a range of experts presenting the latest updates in musculoskeletal assessment, minor ailments, paediatric presentations. 
Session Aims
This urgent care and primary care conference aims to update your knowledge of current management options when seeing and treating patients presenting to urgent and primary care settings.
Session Objectives
1. Develop knowledge to provide a deeper understanding and expertise in treating acute medical conditions.
2. Improve self confidence and knowledge in ability to manage cases within the time constraints of urgent and primary care settings.
3. Update skills in treatment of musculoskeletal, paediatric and minor illness presentations in urgent and primary care.
4. Improve ability to treat acute, yet common minor injuries and ailments.
Programme
08h30 – 09h00 Registration
09h00 Welcome and Introduction to the day
09h10 Silver Trauma – Fall from height, anticoagulants use, head injuries
09h45 Neck and Shoulder Injuries in urgent care
10h30 Burns
11h15 Tea
11h45 Clinical assessment and management of back Pain
12h30 Prescribing for MSK conditions: anti inflammatories, opiates, benzodiazepines and gabapentin
13h00 – 14h00 Lunch, Networking and poster presentatio
Workstream 1 Primary Care
14h00 Diabetic Foot/Charcot Foot
14h30 Long covid in respiratory patients
15h00 Update on eczema and identifying rashe
Workstream 2 Urgent Care
14h00 Knee Injuries
14h30 VTE prophylaxis for lower limb immobilisations
15h00 Assessing hand injuries
15h30 Tea and Networking
15h45 Spotting the unwell child
16h15 Paediatric Injuries
16h45 Poster presentations and prizes
17h00 Session close
SPONSORS
Declaration: The following companies have provided sponsorship towards the costs associated with this meeting and will be present with an exhibition stand. They have had no input into or influence over the agenda, content or speakers.)
Acelity
Sensible Staffing
Chiesi Limited
CPD Hours : 30. Mode of Delivery: Face to face Classroom session/Webinar
*You could attend face to face in Battersea or attend live zoom session. Flipped classroom teaching.
Course Summary
This course is for healthcare practitioners and independent non medical prescribers working towards advanced roles seeing and treating adults in primary care and community settings including general practice and walk in pharmacies. A case study approach is used to explore differential diagnoses, and pharmacological and non pharmacological interventions including safety netting and worsening care advice.
On completion you will be able to assess patients with a range of minor illness conditions of the respiratory, abdominal, gastrointestinal, dermatology, ENT, eye conditions, gynae, sexual health, contraception and mental health presentations in urgent care, general practice, walk in centres and community settings.
Pre Requisites
Be a registered healthcare professional with a minimum of 2years post qualifying experience.
Relevant workplace opportunities and organisational support with an identified mentor is encouraged to support completion of skills portfolio in clinical environment and improve competence. *** This is only for healthcare professionals new in the role with limited experience seeing and treating patients independently.
***Completion of this course does not award competence or the title of Advanced Practitioner. This is obtained with experience, mentorship and completion of relevant educational courses.
Who should attend
Nurse Practitioners
Independent prescribers
Allied health professionals
Pharmacists
Paramedics
Overseas doctors
Physician Assistants
Aims
This course is for pharmacists, advanced paramedics and nurses wishing to develop skills in clinical decision-making, identifying red flags and management of minor illness presentations in general practice, urgent care and walk-in centres.
Assessment
There is an optional skills portfolio to be completed under supervision of mentor.
*Please contact the course director or speak to the relevant university if you wish to APeL this course into a Masters or Degree Advanced Practice programme.
Whats included?
1. Booklet for each learning unit..
2. Access to the Minor Illness update.
3. 3 months access to material
4. Skills Portfolio optional
Learning Outcomes
Demonstrate knowledge of pathophysiology in management of minor illnesses.
Critically consider ethical and legal issues that influence decision-making in seeing and treating minor ailments and working in independent roles.
Reflect on risk management constraints when planning a safe discharge or referral to other agencies and members of the multidisciplinary team.
Develop skills in ensuring clinical practice is evidence based through engagement with local organisation policy and current health strategy in primary care.
Recognise importance of multi-professional working for effective and safe management of minor ailments.
Sessions
27 June 2022
09h00 -12h00 Respiratory Disorders – Dr Shemin Vyas, A&e and UCC Registrar
13h00 -16h00 ENT Disorders
09h00 – 12h00 Headache and Back Pain – Dr Parmy Deol
13h00 – 16h00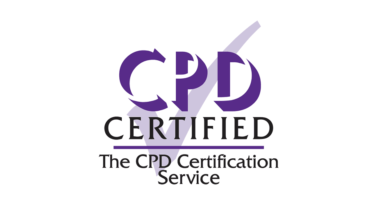 This is a face to face and will be held at the Pestana Bridge Hotel in Chelsea next to Battersea power station.