Venepuncture IV Cannulation and Injection technique 11 May 2021
[vc_row][vc_column width="1/4″][vc_gmaps link="#E-8_JTNDaWZyYW1lJTIwc3JjJTNEJTIyaHR0cHMlM0ElMkYlMkZ3d3cuZ29vZ2xlLmNvbSUyRm1hcHMlMkZlbWJlZCUzRnBiJTNEJTIxMW0xOCUyMTFtMTIlMjExbTMlMjExZDMxMC42OTcyMDcyNzA4NzY1NiUyMTJkLTAuMTgyMzAzNDI2NTQ2MTYxNzIlMjEzZDUxLjQ2NTkxMDMwMTkxNDI1JTIxMm0zJTIxMWYwJTIxMmYwJTIxM2YwJTIxM20yJTIxMWkxMDI0JTIxMmk3NjglMjE0ZjEzLjElMjEzbTMlMjExbTIlMjExczB4NDg3NjA1ODY5ZGFjODJiOSUyNTNBMHhlNWFhZDI4MDU3MjUxYjAyJTIxMnNDaGF0ZmllbGQlMjUyMEhlYWx0aCUyNTIwQ2FyZSUyMTVlMCUyMTNtMiUyMTFzZW4lMjEyc2luJTIxNHYxNjAyNTk3NzU5NDY2JTIxNW0yJTIxMXNlbiUyMTJzaW4lMjIlMjB3aWR0aCUzRCUyMjMwMCUyMiUyMGhlaWdodCUzRCUyMjE1MCUyMiUyMGZyYW1lYm9yZGVyJTNEJTIyMCUyMiUyMHN0eWxlJTNEJTIyYm9yZGVyJTNBMCUzQiUyMiUyMGFsbG93ZnVsbHNjcmVlbiUzRCUyMiUyMiUyMGFyaWEtaGlkZGVuJTNEJTIyZmFsc2UlMjIlMjB0YWJpbmRleCUzRCUyMjAlMjIlM0UlM0MlMkZpZnJhbWUlM0U="][/vc_column][vc_column width="3/4″][vc_message message_box_color="grey" icon_fontawesome="fas fa-calendar-alt"]Date: 26 March 2021
Time: 10h00 – 16h00
CPD Hours: 6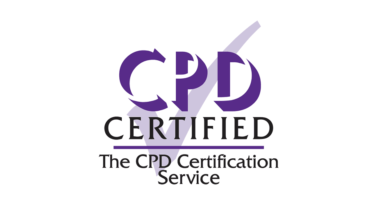 Lecturer: Michael Canete[/vc_message][vc_message message_box_color="grey" icon_fontawesome="fas fa-map-marker-alt"]Location: Battersea, UK[/vc_message][/vc_column][/vc_row][vc_row][vc_column][vc_column_text]
To enable practitioners to develop skills in drawing up bloods for laboratory investigation, and administering injections such as Vitamin B12 and other intramuscular injections.
Update your knowledge on the latest guidelines in managing anaphylaxis.
COURSE OUTLINE
Review anatomy and physiology of hand veins and injection sites on the body.
Legal and professional issues in performing invasive procedures
Infection control related to giving an injection and in taking bloods.
Understand the different techniques and equipment available for preparing and performing invasive procedures
Discuss indications, contra-indications, and possible complications
Documentation of the procedure and monitoring of the site
Hands on practical sessions for venepuncture and injection technique on life-sized mannequins. Includes IV Cannulation
Develop skills in administering an injection.
Overview of anaphylaxis
**** Limited seats available. Max  6 per class.[/vc_column_text][/vc_column][/
Venepuncture
2
Venepuncture Competency Document
It is a requirement to complete the pre-course reading prior to attending this session and completion of competency document after the practical course.
IV Cannulation
2
IV Cannulation Competency
Injection Technique
1
Injection Technique Handouts
2
Injection Technique Booklet
Resources